Are you familiar with the MK Ultra program? If you are not, allow us a moment to fill you in. MK Ultra was a program, utilized and funded by the American government, which was based around intense mentalism techniques and psychological programming necessary for brain washing and mind control. We have a thorough 2 part analysis on this topic that you should definitely get acquainted with (Part 1 & Part 2). The government also used LSD and other drugs to help further "break" whoever was involved, making them that much easier to program. While that may sound like an idea straight out of a Philip K. Dick Sci-Fi novel, rest assured, this has been going on around you for years and years.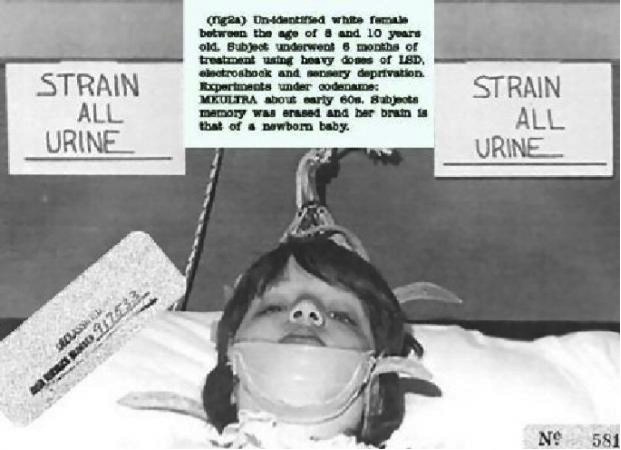 To help further acclimate you with just how deeply rooted the MK Ultra program is in our daily lives and in American history, we have decided to put together a list of the top ten people who obviously acted (against their will) under mind control. A few of the entries on this list may surprise you, but that is the whole point of putting together a list like this. To shift the way we all think, so that it CAN'T happen to us. Free will and free thought are the first steps for prevention.
10. James Eagan Holmes
That's right, the Batman shooter, James Eagen Holmes was OBVIOUSLY "activated". Anyone even slightly familiar with Mk Ultra techniques can see it clearly in his face, but on top of it, read testimonials from other people there and it is quite clear he wasn't the only shooter, and some even say he didn't do the shooting at all, and was in his car the whole time, set to take the fall. Proof of this is his three week blackout prior to the massacre.
The kicker here is James Eagan Holmes father was tied up with some very strange happens with a US banking scandal. You know who else's father was involved with the very same scandal?
9. Adam Lanza
Wow, how strange is that, huh? Some like to call things like this a coincidence, but the reality is, we call something a coincidence when we are all collectively too scared to call it what it really is. This is ANOTHER case of a kid who was from a broken home, had pre-existing mental problems and conditions, and had family tied up in a major case that could cost the U.S millions of dollars. Wake up, people, before they activate you.
8. Sirhan Sirhan
I want ONE PERSON, just one, anyone, to tell me what Sirhan Sirhan's motives were for shooting Bobby Kennedy? Oh wait, there were none, that's right.
And what about all those interviews he gave, explaining his reasons. Oh, there were none. And his memories of events leading up to the shooting? There were none. Even the act of pulling this off and then just giving yourself up is insane and unheard of, yet every person on the list shares those exact same "coincidences".
That's the beauty of this, people. There ARE no coincidences.


7. Lee Harvey Oswald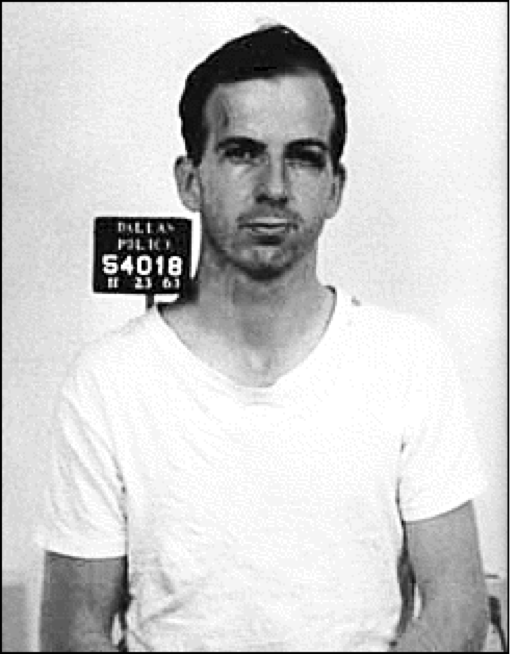 That dead-eyed stare is starting to become recognizable, huh?
Do you really know why both Kennedy's were killed, though? This is why:
When our government is looking for people to program, they often go with former, failed military, because they are already predisposed to the conditioning techniques that MK Ultra utilize to program their sheep. And Lee Harvey Oswald fits into all those categories well, plus, he was a sharpshooter when he was enlisted, which further informed them he would be a perfect participant and fall guy.
6. Ted Zaczynski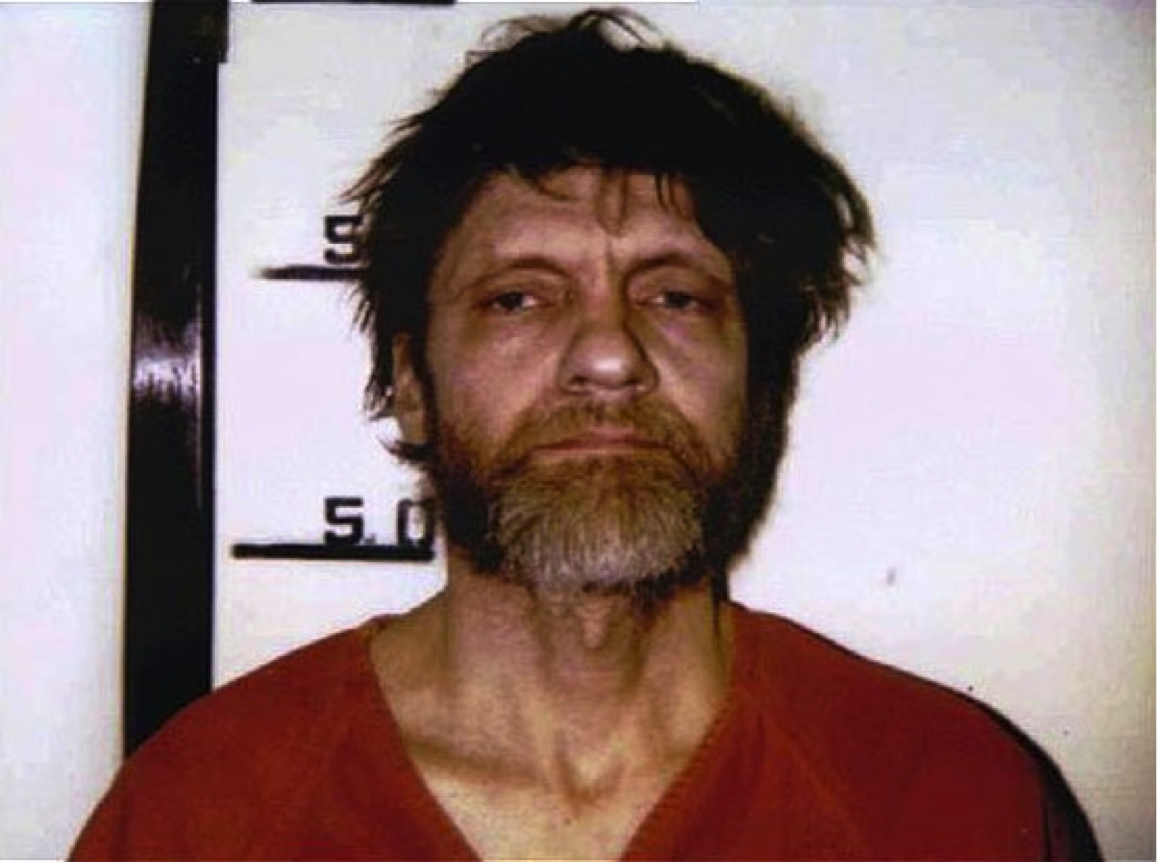 Once you see all the patsy's, side by side on a list, you start collectively seeing what we are saying, all at once. There is a vein of truth that runs through all these cases, and we see it and know something is off, but do we ever question it? Do we ever stand up and ask to hear the testimonials of these people? No, we just digest what mass media is feeding us like the sheep we are, and move on to the next field to graze in, unbeknownst of the terror around us.
You see a unibomber, but I see an American, born and bred, tamed and taught. A grassroots terrorist, created by our own government with a private agenda of fear. And it's working.
5. Jared Lee Loughner
Another recent example of a madman with a vendetta, or another case of MK Ultra patsy, forced to kill innocents so he could further the private agenda? The main thing to ask yourself in these cases is, why, after weeks of forcing all these stories and tragedies down our throats, do they never do a follow up? They never tells us the outcome of the trials. They never release the person's statement. They just ram the violence down our throats, then when it comes time to follow up, they throw a new tragedy at us to distract us.
Brilliant, huh?
4. Timothy McVeigh
Remember the Oklahoma city bombing from 1995? You may not, because it was only spoken of for a week or so and then disappeared. What is interesting, though, is everyone was so happy about how they caught supposed bomber Timothy McVeigh, yet no one spoke about stuff like this, or like this, which proved the involvement of U.S agencies.
So strange how all these people have the exact same back story and fit all the same criteria, huh? Glad your thinking is starting to shift.
3. John Wilkes Booth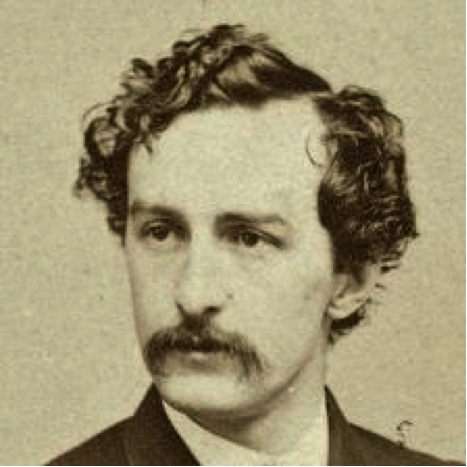 First off, I will say that I know Wilkes shot Lincoln LONG before MK Ultra was a government sanctioned program, but he set the tone for every person on this list by being the first fall guy. The idea of abolishing slavery (which is the fundamental ideal this whole country was birthed on) terrified our elitists, and so they acted. They found someone no one would question. They did it in a way that made it fool proof, and they set the tone for all the fall guys and pastys yet to come.
You guys REALLY buy that story that Lincoln had a "dream" he was going to die, so he told his wife? Come on, that was his way of letting her know he knew what was coming and there was nothing he could do about it.
2. The Paparazzi (Because of Princess Di)
We bet you've never seen that photo, huh? Take a moment to look at the driver's eyes. That glazed look seem familiar. Scan up and look at the eyes of the shooters if you have any doubts. Same insane look, like no one is inside his body. Insane smile, and look at the obvious fear of everyone else around him. Also, odd they died in the tunnel, huh? With no footage. Very odd.
If you are asking yourself why someone would have her killed, Princess Di was set to take over reign and rule, yet she had left Charles and was dating another man. Also, she was not of royal blood. Not sure if you know anything about British rule, but to the royal family, those were enough no-no's to warrant snuffing her out, no matter the cost. And who better to blame than (somehow faceless and nameless) paparazzi.  Well played, Britain.
I bet America copies this murder blueprint soon.
1. You
While some may laugh at this entry, how can you be sure? Truth is, you wouldn't even know you had been brainwashed until AFTER you had executed what was needed of you. In other words, you come to with a smoking gun in your hand, yet no idea how you got there. Perhaps we can shift your thinking enough to prevent another tragedy like the ones listed above. Or perhaps it is already too late. That, my friends, is up to you.
Now would you kindly share this article with our friends and family and help spread the word that we have enough sheep in this world, and we need a new Shepard.