The most interesting thing about all things sinister is that evil doesn't necessarily want you to know it exists and or wants you to be afraid of it, outright. But just below the surface of all things, there is evil to be found. A sort of privatized agenda to pull us slowly into an enveloping darkness that intends to black out all we see and do with corruption. There is no world and sect of society where this evil and this agenda is pushed more fervently than in hip hop right now. Everywhere you look you have rappers throwing up satanic hand gestures, covering one eye with their hands, and filling up their music videos with occult imagery and Illuminati symbolism that would be more at home in a Bosch painting than it would in a rap song. Yet, it's almost second nature now to see every video and picture, from the world of hip hop, to have a tone of evil and worship of the elite in it. There is no better example of this than the 2 Chainz and Drake video for the single: "No Lie", off the album "Based on a T.R.U Story". A video steeped in old world imagery and allusions to the darker side of the music industry, and religion. You may think you know mainstream rap and what they are trying to do right now, but trust us when we say, you have no idea. They are pushing an elite agenda, and you need to see that their victory is a forgone conclusion.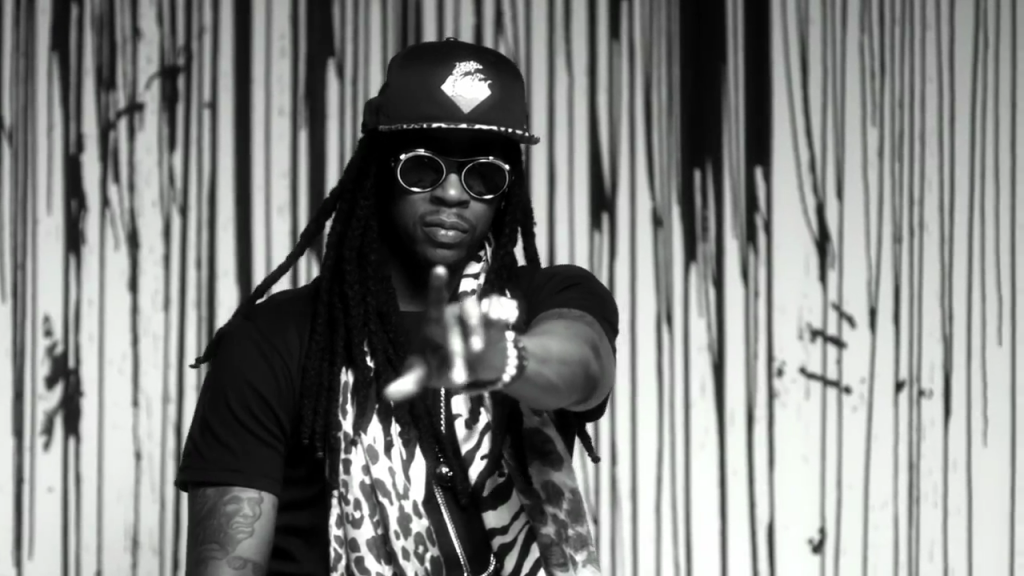 First thing to address is the black and white imagery chosen to shoot the video in. We're seeing more and more videos in black and white. This is not a coincidence. It is merely occult symbolism used to convey the duality of good and evil. The white is always in place to represent the light or "the good" and the black represents "the evil" (think back to old cowboy movies. What color did the good guys dress in, and how were the bad guys represented). Similar to the Yin-Yang, it is an ancient use of colors to convey a message, and instead of shunning those old ideals, they are embraced here. The black used is really all that is seen, the white being taken over.
Note the dripping black ink that permeates a good number of shots in the video. Meant to work as symbolism of black tendrils of evil spreading over everything, and covering it. Not shown to scare, but rather, inform the masses how quickly the spread of the corrupt power is covering everything around us and there is nothing we can do about it. As the video progresses, the amount of "black" increases, until the walls are just black, and the black has simply taken over and won. A dire warning for the rest of us.
The first actual image that will strike you as blatantly evil and out of place in a music video is the female (wearing all black) who places her hand onto an old, leather bound (what we assume is a) Bible. This image is given to us out of context and with no follow up. An obvious play on the theme and name of the song of swearing to tell nothing but the truth, it still stands out as rather jarring. Just a shot of a woman's hand on the Bible, then a cut to 2 Chains himself, waving a silk scarf around himself (he is also dressed as a sort of captain, in mostly all black with a captain's hat in some shots, to let us know who is "controlling this ship", who is in charge). From that moment, the dark imagery and symbolism starts, and does not give up for four minutes.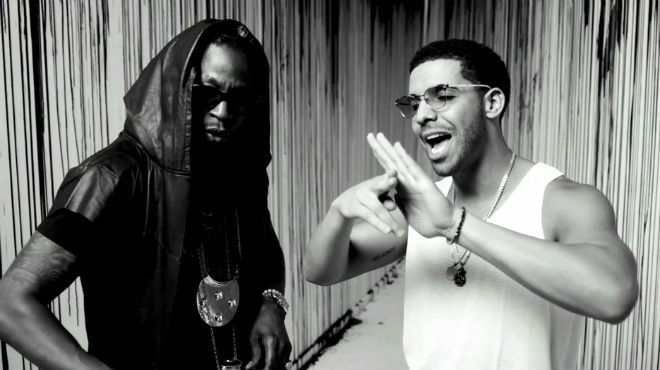 Take for example, just for starters, the obvious holding of the hand symbol for 666, the number of the beast. An obvious nod to Satanism and the occult, and both do it making no attempt to hide that worship.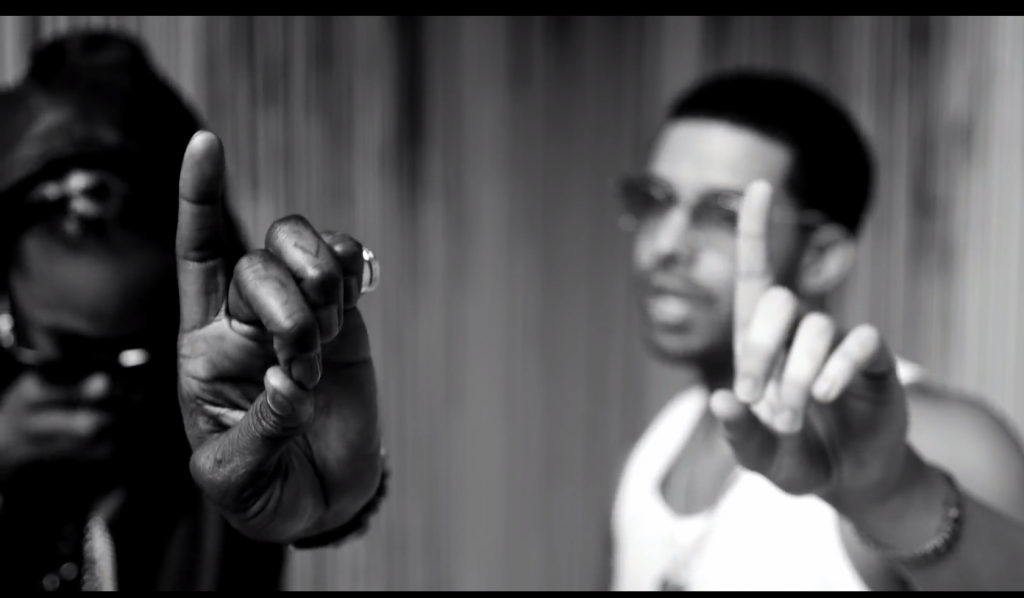 Another interesting thing to note at this time is that they show us an hourglass (filled with dark sand that is slowly running out. Letting us know that the time of the common man is coming to an end. A warning, hidden inside a rap video). At this point, it would be foolish of me to not mention the lyrics of the song. A song about just how well off 2 Chainz is. Another foray into the ideals that your soul is worth little if you have little in life. He sings about "fixing" his girl by getting her a bigger bust and better things. All the while, the hallway filmed behind him gets slimmer and slimmer, with ink pouring down the walls on both sides. This is also where we get the first shot of Drake, with his back turned to the camera, as if to say: I know this is happening, and I am a part of it. Almost waiting to "reveal" himself like a God would. At this point, we get another shot of the hourglass. This time, the time had run out. Many could say it means OUR time has run out. The elite agenda is nearly fulfilled, and they're making no attempt to hide it from us as they build their new world on our broken backs.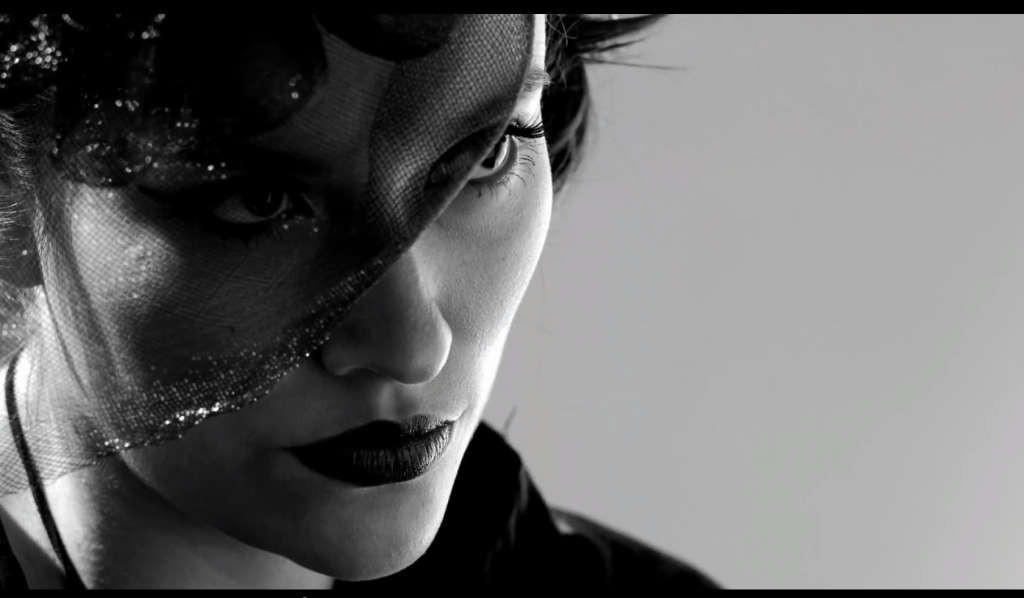 Would also be a good time to note the all the woman with one eye blocked, as well as the naked woman being covered in black ink. Naked, pure, and slowly getting taken over the darkness, she symbolizes innocence getting sullied, becoming impure. This is also the moment in the song when 2 Chainz tells us he will kidnap our girlfriend and feed her to his mattress. Trust me, I wish I was kidding. Even my sick mind cannot make this shit up. The writing and lyricism go well the video to provide us with one very consistent message. We are bigger, bolder, and more powerful than you, and if we want, we can make it so you don't exist. To see the video is one thing, but to see the video and follow it along with the lyrics and message in the song, you realize. The elite agenda and push towards evil in our world is even more prevalent than any of us could have known.. Just imagine the affect this stuff is having on kids who are forced fed it twenty four hours a day, seven days a week?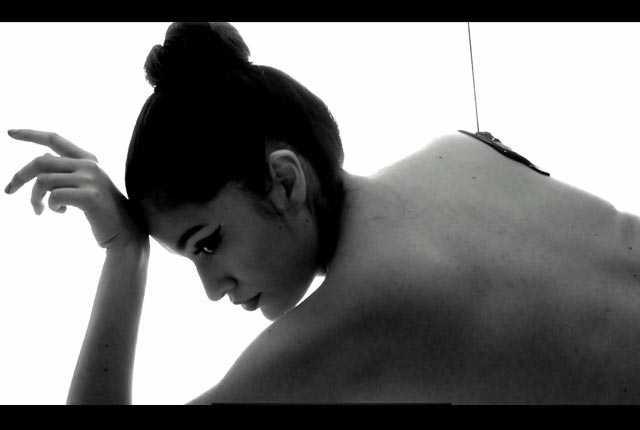 Now is the moment in the video when Drake steps up. We see the hands of a lie detector, waving back and forth, flashed very quickly. We also see a woman, all in black with her face covered by a silken veil, taking the lie detector test. She is sitting next to the machine with no look on her face. They may want to imply women are liars here, but the imagery they are using hints at something far more nefarious and sinister. The silk and lace are meant to represent lust and innocence at once, but her being strapped to a lie detector, as well as being donned in all black is meant to show us that NO ONE is innocent. That no one is pure.
This is also the moment when the video starts showing us two masks, laying against each other. One mask is solid white, and one is solid black.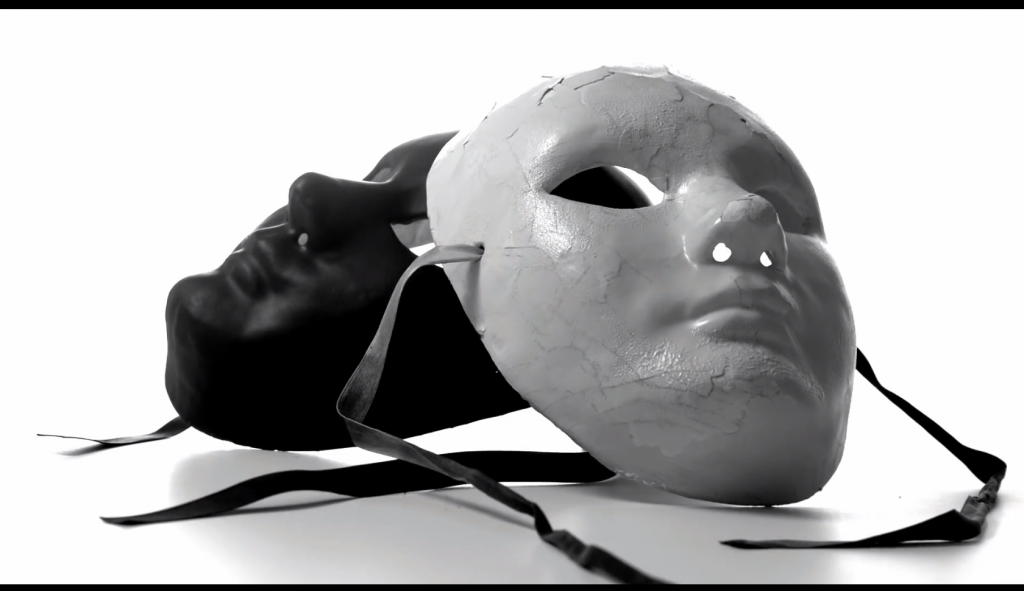 Neither mask wears any expression at all, with the black mask on the bottom and the white mask on top. This could be a nod to many things. One would go so far as to say this could be a nod to the masked balls the Illuminati and elite are said to have. Masked balls that are often also orgies. The rumor is that anything goes at these things, with children often being given up as sexual gifts. Very disturbing, but honestly, in the video these masks may only be alluding to the fact that everyone in society wears masks. The idea of the white mask being on top could be the simple suggestion that the white man still has more power, though the black mask facing up is showing that is set to change.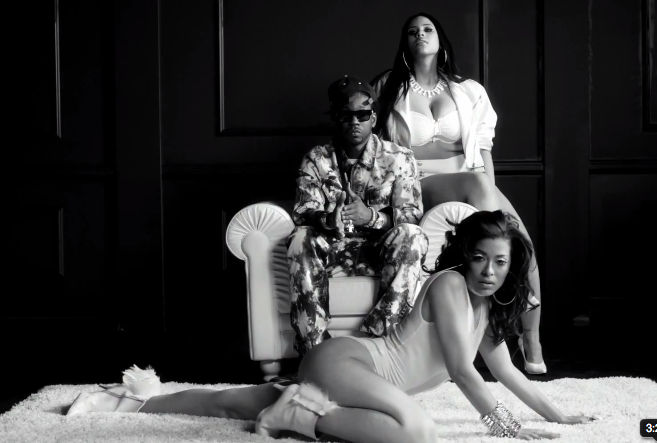 This is also the first time in the video when we see one of the "devil angels". A woman done up to look like she has wings and is facing forward, almost like an angel. But upon closer inspection, you realize, her outfit and "wings" (which are part of the sleeves of her outfit) are black. A sign that even the innocent have something to hide, perhaps. She is also wearing an "Eyes Wide Shut" mask, and is donned in a veil like most of the females in the video are. You will also note that when they show shots of Drake and 2 Chainz, we see that the room they are standing in is not so much a hallway, like I had first suspected, but rather, a room shaped like a triangle. Ah, the triangle. The most revered of all Illuminati symbolism, and they put themselves in the dead center of it (where the "all seeing eye" normally goes).
Now would be a good time to make a nod to Jay-Z, who seemed to help make this more mainstream an ideal in hip hop. Jay-Z's video for On To The Next One feels very much like the video that must have inspired No Lie. If you were to watch the two videos, side by side, you would barely be able to tell them apart. Both black and white, and both seemed to be pushing an ideal of pure evil. Judge for yourself.
Now just when you thought it can not get any more sinister, there is a shot that comes up now in the No Lie video (starting at around the 1:20 mark) when we see Drake walking into an all white room (that featured the same angel/devil hybrid woman we mention earlier). There is a latticed mirror on the wall, and a hookah in the room. Drake sits in the left corner of the room, smoking the hookah, while the "angel" stands on his right, watching him. Also notice, the entire wall is white at this time.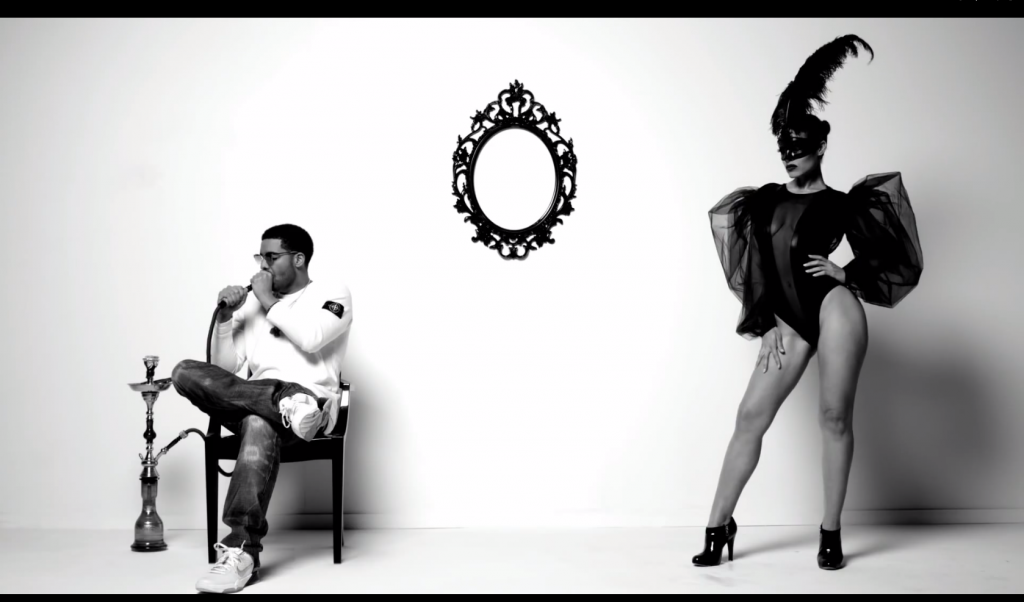 The mirror is actually in between both of them, perfectly. Yet, the mirror is placed in a way where it reflects neither of their actions. Could this be symbolism of the fact that neither of them can be "judged" for their actions? Watch as Drake takes a puff, and we have some one-eyed symbolism.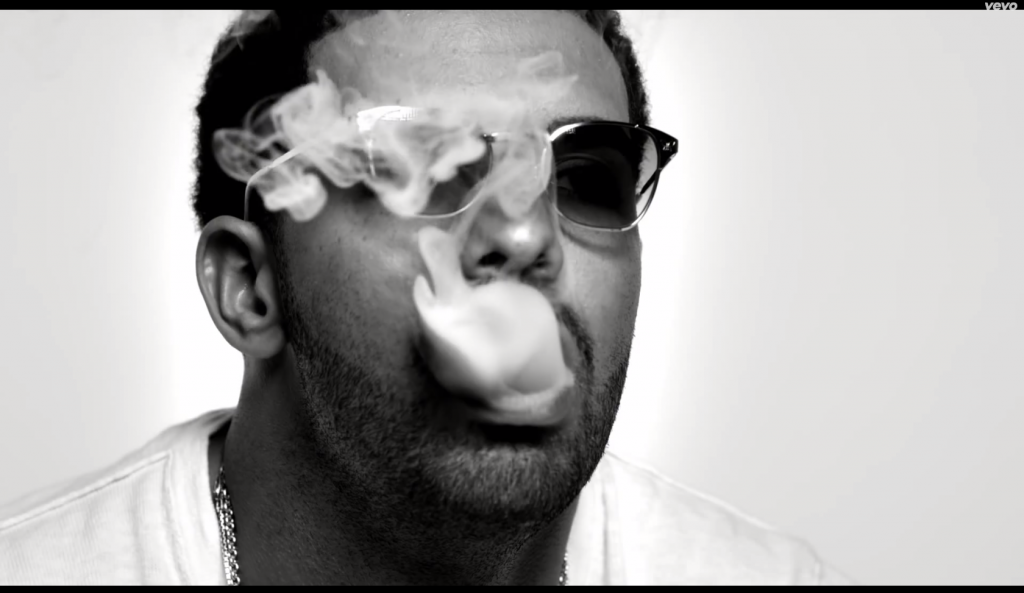 Followed by the "V" for victory sign, and instantly you see the black (Evil) start to drip over the white (Pure).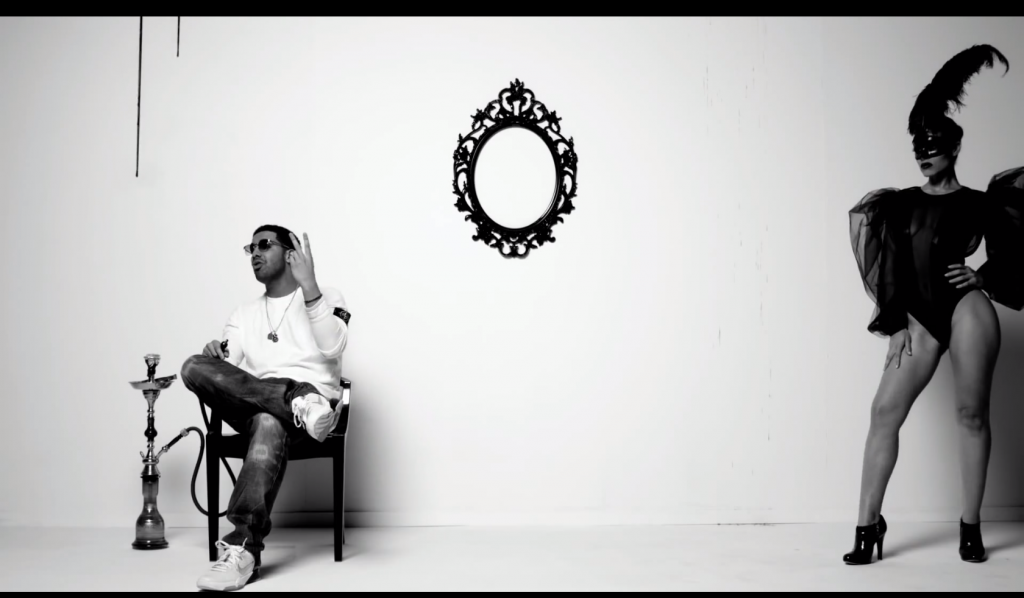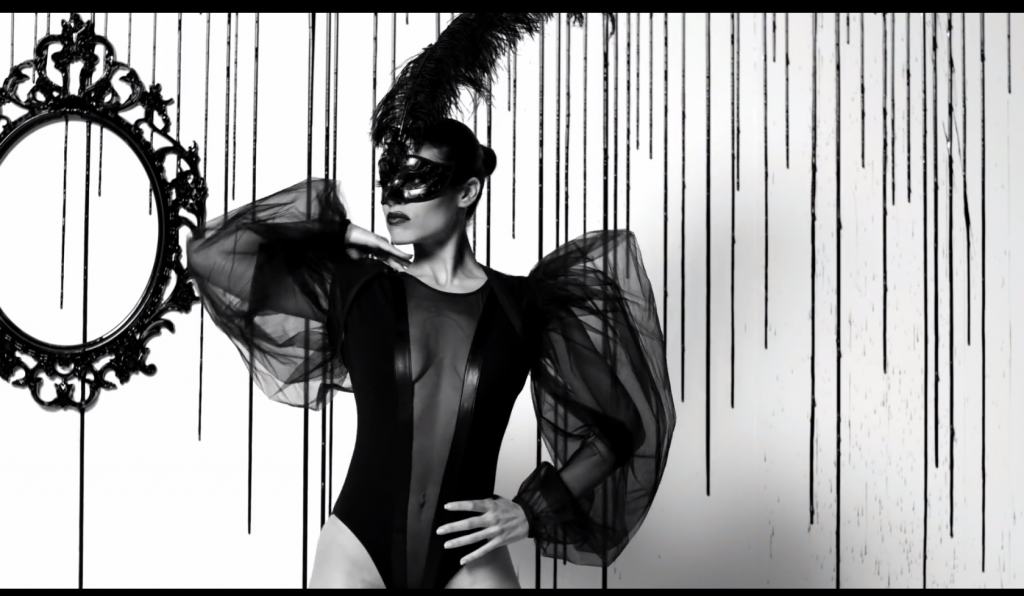 As we grow closer to the middle of the video, the occurrence of the black ink pouring on the walls becomes a great deal more prevalent. No longer is it just a few lines of darkness. Now it is pouring, covering everything, which is their symbolism of having taken over. The evil is winning and there is little you can do about it. They are reminding us they are no longer in our world, but it is us who lives in theirs. A terrifying and daunting thought for any of us to try to wrap our heads around.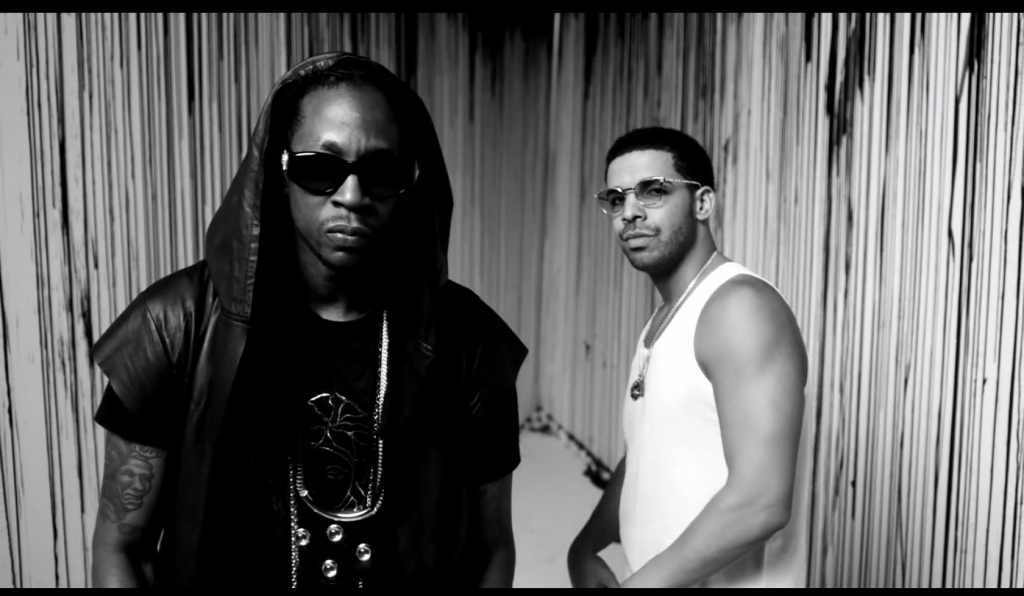 Next up, we go back to 2 Chainz, but at this point, the darkness has won. The room he is now in is all black, and the woman he finds himself around are no longer wearing veils and are now in all white and wearing even less clothing. There is now a black framed mirror on the wall (also reflecting nothing) and we can see 2 Chainz on a sort of proverbial throne, surrounded by naked, crawling, subservient women. Anyone can tell at this point this is 2 Chainz claiming he made the ascension. That is has finally become a God (or moreover, the Devil) and that he is achieved ultimate power.
The final shots in the video show the polarity of Drake in the white room and 2 Chainz in the dark room, both with woman around them, almost as if one is the good and one represents the evil. You also see repeated shots of woman, writhing on the ground and grinding on the floor as if taken over by their spirits and powers. Note, the woman they show the most in the final shots has a mask covering most of her face. If you pay close attention, the woman always having their eyes covered with masks, and their ears covered with headphones, in the video is a nod to them "seeing and hearing no evil", which in turn, means they do, but they will not say anything, as long as they get their end of the bargain with the devil. The screen shot below helps further drive this home, as well as the message of the entire song.
One final thing worth mentioning is that this video is directed by Director X. A rather mysterious director who Drake helped succeed, but who many people know very little about. It all ties together to form a great mystery. A twisted mix of symbolism, dark lyrics, and and even darker imagery to further reiterate to the masses that we are no longer the ones in control, and that we have lost, while the idols of our society "see no evil" as they side with evil. Good is no longer beating evil, and we are losing the war for our childrens soul, and our future, each and every day. Remember, the idols we worship in society are the elite and powerful, yet something is very off with them.